Rejuvenate your skin with medical grade cosmetic services
Skin Physicians is Edmonton's premium Cosmetic Dermatology Clinic founded by specialized dermatologist, Dr. Neel Malhotra. Whether you have a skin condition in need of help or want to rejuvenate your skin, our team of trained specialists are here to help. Start with a complimentary consultation and let us help you take control of your skin.
Dr. Jay Haubrich MD, CCFP – Cosmetic Expert
Dr. Jay Haubrich brings over 16 years of experience and knowledge in advanced cosmetic procedures including working alongside some of the world's leading medical cosmetic experts. He now brings his cosmetic expertise to Skin Physicians and welcomes his existing patients along with all our valued Skin Physicians patients.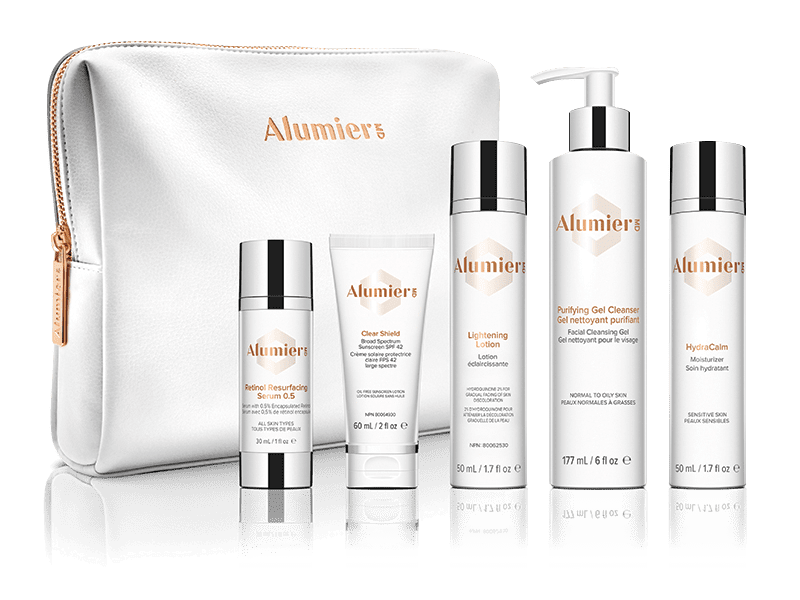 EXCLUSIVE
Shop Alumier MD
When you have a medical cosmetic treatment performed at Skin Physicians, you can be assured that only quality, medical grade products are used. This includes quality products by Alumier MD. Now, you can enjoy Alumier MD Skincare products from the comfort of home with access their products online. Continue to feel the glow even after your treatment with Alumier MD.
Dr. Neel Malhotra is an active member of the following associations:






"Amazing"
"I must say...finally a doctor who listens, asks questions and generally cares about you the patient!! This office is following ALL the proper protocols for COVID!! The receptionists are very friendly, the nurse I saw was amazing! She listened to what had to say and Dr Neel was very informative and understanding!"
Another happy patient
"Stellar"
"I have been seeing Dr. Malhotra for over a year and the service he and the team provides here is stellar. Was finally able to get a diagnosis after struggling for a decade. The new clinic is spectacular. Highly recommend."
Another happy patient
"Friendly"
"The front desk is always friendly and provide quick service, from the moment I call to when I arrive through the doors. Love them! Dr. Malhotra is super friendly and always addresses my concerns. Thank you so much Skin Physicians for being so accommodating! Highly recommend."
Another happy patient
Are you ready to take control of your skin? Book or Request your complimentary consult today!