Restore hair growth for natural, yet noticeable results
HAIRestart hair growth stimulation is an effective method of treating hair loss disorders. By combining Nd: YAG and Er: YAG wavelengths, this advanced technology is effective at reaching the deepest layers of the scalp and hair follicles to activate the natural healing process. Results offer restored hair growth for natural, yet noticeable results.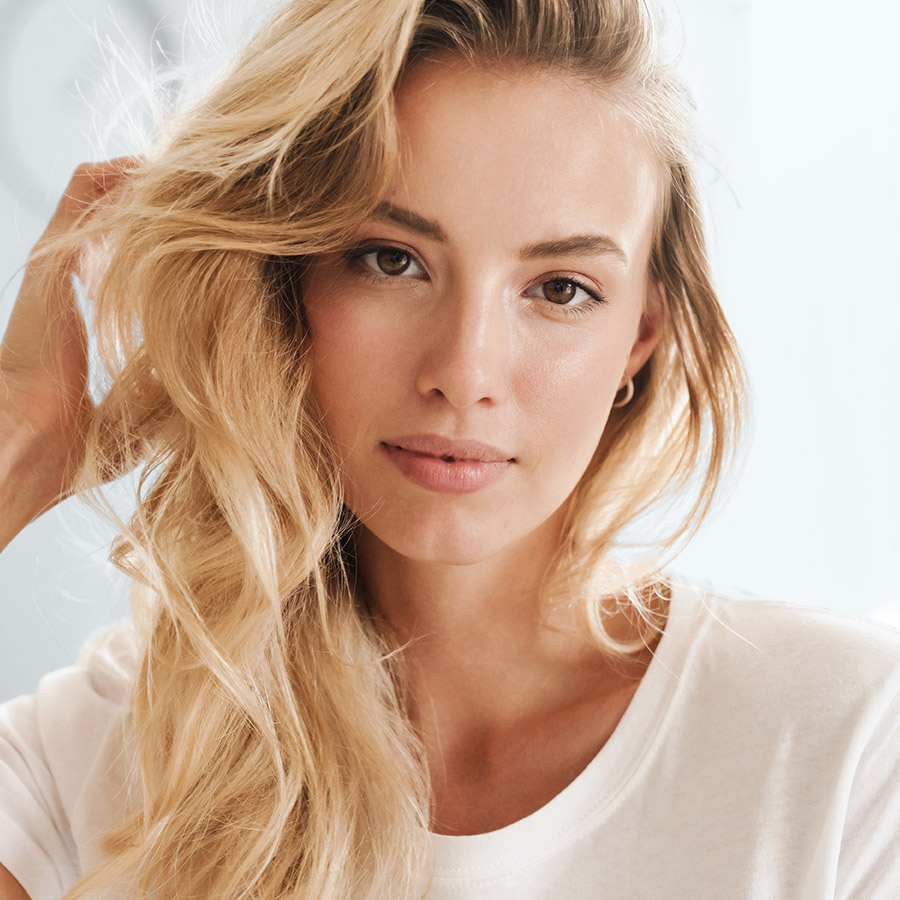 Benefits
Stimulates natural hair growth
Rapid hair regrowth results
Prevention of further hair loss
Quick treatments and no downtime
Little-to-no discomfort
Increases hair density
Details
Treatment Time 30 Minutes
Discomfort Level Mild to none
Anesthesia None
Recovery Time None
Online Booking Available
Hair loss is typically related to one or more factors, book a complimentary consultation with our Hair Restoration team to discover all the options available to treat hair loss. 
Questions & Answers
Do you have a question about HAIRestart Laser Treatment? Request a complimentary consultation today to learn more about how our advanced medical-grade cosmetic dermatology services can help you take control of your skin.
Who is a candidate for Laser Hair Restoration?
The Fotona laser hair restoration therapy is an excellent option for anyone who is facing hair loss, receding hairlines, and reduced hair growth. It works for all hair types and lengths. However, the results of this treatment are best seen when you opt for it in the early stages of your condition.
Is there any post-care after the treatment?
Following your procedure, you should avoid showering until the morning after your treatment. Avoid physical activity for 24 hours following the treatment.
How long will the procedure take, and does it hurt?
Each Fotona Laser Hair Restoration treatment takes up to 45 minutes to complete, depending on the treatment area. Fotona Hair Restoration treatment is designed to be comfortable. No numbing is required for this procedure.
When will I see results?
Results will vary from client to client, depending on your unique hair restoration needs. However, most patients experience new hair growth within the first few months of treatment.
Are there any side effects?
The treated area may appear pink in colour for 24 hours immediately following treatment. This is normal. You may also feel a tight and/or swollen sensation, and the treatment area may become flaky. This will typically diminish within a few days following the procedure.
Are you ready to take control of your skin? Book or Request your complimentary consult today!