Gently exfoliate to instantly reveal a smoother & more luminous complexion
Dermaplaning is an extremely gentle and pain free treatment that uses a tool to gently exfoliate the top layer of you skin. It removes build up of dead skin cells and removes peach fuzz. This will promote healthier looking skin. Excess oil and dirt that becomes trapped by fine hairs are also removed during this process, allowing your skin to 'breathe' more efficiently. Dermaplaning can be preformed every 3-4 weeks and it can be combined with one of our treatments such as a chemical peel or medical facial as an add-on. Some benefits of this treatment are: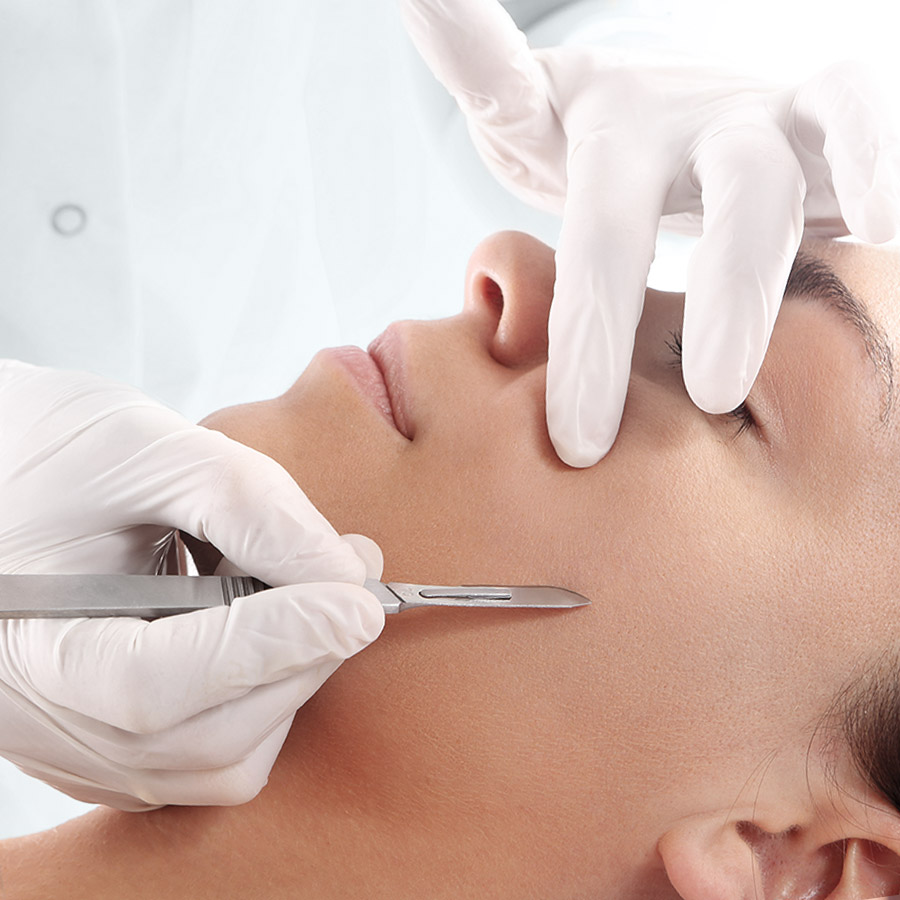 Benefits
Provides deeper product penetration.
Removes soft facial hair that traps dirt and oils.
Promotes smoother skin.
Safe procedure for removing dead skin cells and "peachfuzz"
Reduces the appearance of acne scars.
Easier makeup application due to smoother skin
Improves hydration
Diminishes the look of fine lines.
Works on all skin types.
Details
Treatment Time 30 minutes to 1 hour
Discomfort Level None
Anesthesia None
Recovery Time None
Online Booking Available
Results seen immediately. Dermaplaning treatments can be repeated every 3-4 weeks for optimal results.
Questions & Answers
Do you have a question about Dermaplaning? Request a complimentary consultation today to learn more about how our advanced medical-grade cosmetic dermatology services can help you take control of your skin.
Will my hair grow back thicker?
No, dermaplaning cannot cause your vellus hair (peach fuzz) to become thicker.
When will I see results?
Immediately you will notice that your skin is glowing and has an even tone to it. There is no downtime so you can apply your makeup and have a flawless radiant glow and head back to work!
Can anyone get Dermaplaning done?
No, anyone who has acne prone skin or oily skin should not get this treatment done. We also recommend anyone with a recent sunburn or recent sun exposure to not go ahead with dermaplaning.
Are you ready to take control of your skin? Book or Request your complimentary consult today!