Gently exfoliate to instantly reveal a smoother & more luminous complexion
Dermaplaning involves shaving the face with a medical-grade scalpel. After cleansing your face and applying a solution that opens the pores, one of our medical aestheticians will gently scrape the surface of your skin with a surgical steel blade held at a 45-degree angle. While working on various parts of the face, the aesthetician will hold the skin taut. You may hear a whispering sound as the blade is used to make quick strokes across your face.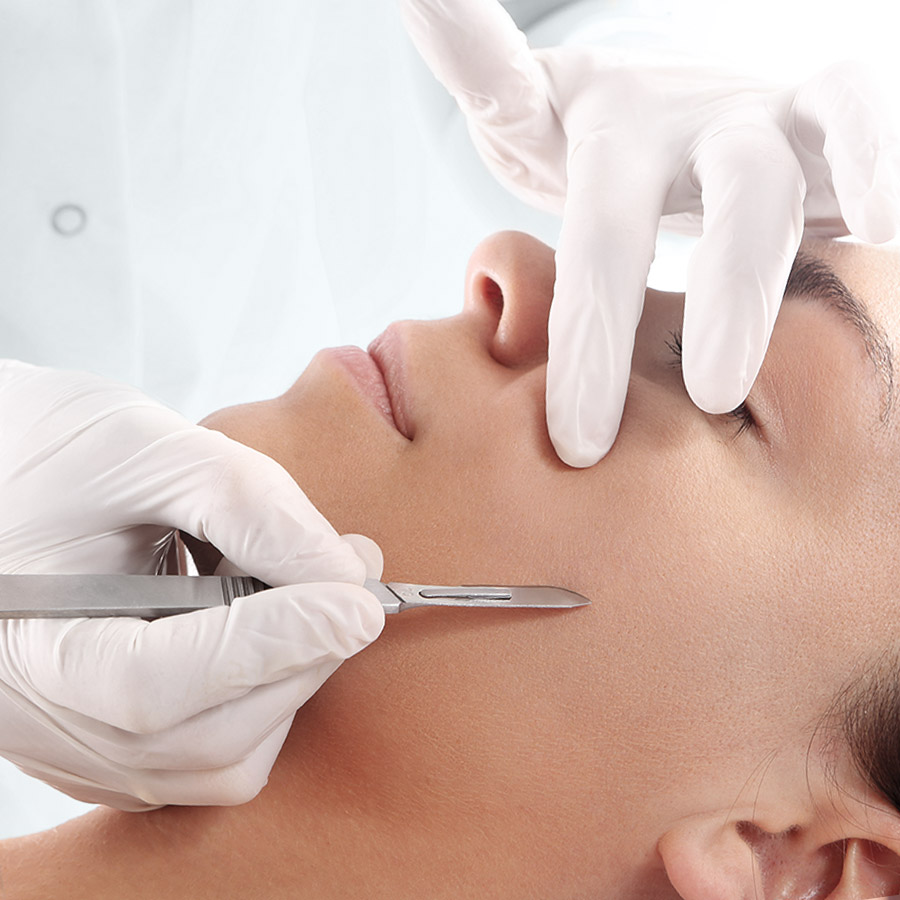 Benefits
Exfoliation and hair removal can leave your skin brighter and smoother.
Soften fine lines and wrinkles
Ease hyperpigmentation
Uneven skin tone
Removes dead skin cells
Offers a more youthful look
Details
Treatment Time 30 Minutes
Discomfort Level None
Anesthesia None
Recovery Time None
Online Booking Available
Questions & Answers
Do you have a question about Dermaplaning? Request a complimentary consultation today to learn more about how our advanced medical-grade cosmetic dermatology services can help you take control of your skin.
Is Dermaplaning safe?
This treatment is extremely safe when performed by a trained skincare professional. There is no more risk to the skin than when you shave your legs.
Is there any downtime?
There is also no downtime associated with this procedure.
Will Dermaplaning make the hair on my face grow back thicker and darker?
No! There are different types of hair that grow on the body. Dermaplaning is removing the vellus hairs which are soft and fine, and they grow back at the same rate and texture. 
What is the difference between dermaplaning and microdermabrasion?
Both options are a form of physical exfoliation. Dermaplaning removes vellus hair (peach fuzz) and dead skin cells from the skin, microdermabrasion also exfoliate the surface of the skin, but not as thoroughly or deeply as dermaplaning does.
Are you ready to take control of your skin? Book or Request your complimentary consult today!