Enhance your skin's overall complexion for a more rejuvenated look & feel
Chemical peels are designed to enhance your skin's overall complexion for a more rejuvenated look and feel. The treatment can be performed anywhere on the body to treat discoloured skin, wrinkles and fine lines, acne scarring, active acne, texture and tone of your skin. Organized into three categories: superficial, medium, and deep. Chemical peels loosen the bonds between healthy and dead skin cells and promotes new cell growth to thicken the epidermis, increase dermal volume and promote collage synthesis.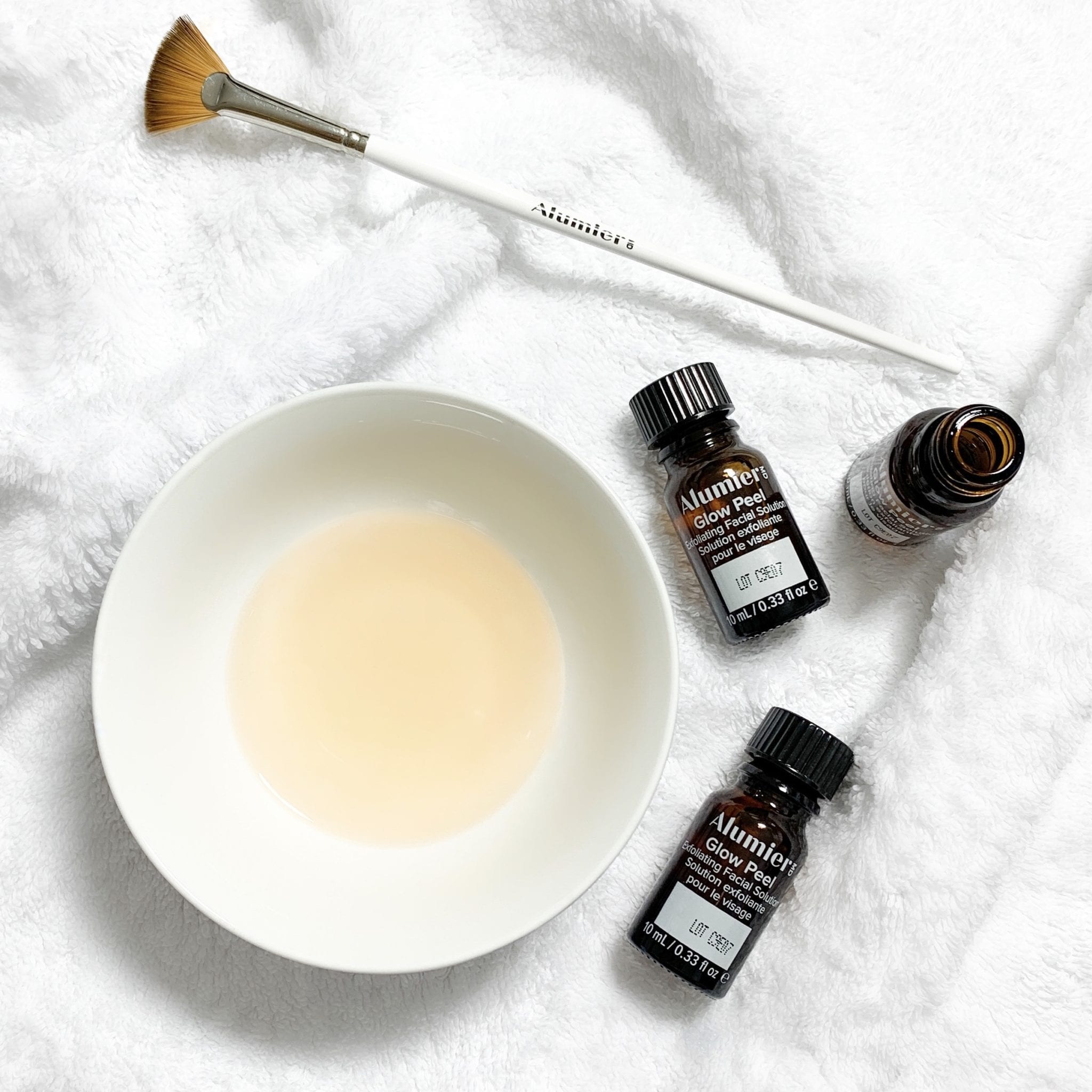 Benefits
Treatment hydrates skin for a bright glow
Customized to address your skin condition
Gently exfoliates dry layer of skin to bring out your natural glow
Clears acneic and congested skin
Improves appearance of pores and skin tone
Helps reduce excess oil production
Stimulate collagen growth
Lighten pigmentation
Treat blemishes, including adult acne
Details
Treatment Time 45 minutes to 1 hour
Discomfort Level Mild to none
Anesthesia None
Recovery Time Minimal to none
Online Booking Available
We recommend 3 to 6 treatments for optimal results depending on your skin condition. As the treatment extracts impurities to balance your skin, expect purging and breakouts.
Questions & Answers
Do you have a question about Alumier MD Chemical Peels? Request a complimentary consultation today to learn more about how our advanced medical-grade cosmetic dermatology services can help you take control of your skin.
How do chemical peels work?
A chemical peel procedure in which a solution is picked out depending on your desire concern and or improvement and is then applied directly onto your skin.
Does having a chemical peel mean that I will be peeling?
Not necessarily, it depends on your skin and the type of peel that is applied to your skin. It does not mean that the peel did not work because you did not peel.
What will my downtime be after a chemical peel?
It all depends on the depth of the peel that was used. You may have a mild pinkness to your skin for up to 3 hours depending on how sensitive your skin is. As for the days to follow you may have some flaking or dry skin starting to show. Never pick at your skin as it can scar.
How long will my treatment take?
Treatment time can vary from 45 minutes to 60 minutes.
Are you ready to take control of your skin? Book or Request your complimentary consult today!